kikitiket
Travel-service for purchase air and train tickets. Web and mobile service is integrated to let user access to their bookings on both platforms.

Authorization
We provided fast and convenient authorization via social networks (FB, VK) and via mobile phone and email as well.
You can fill the passenger card right away or you can do it after the ticket is chosen.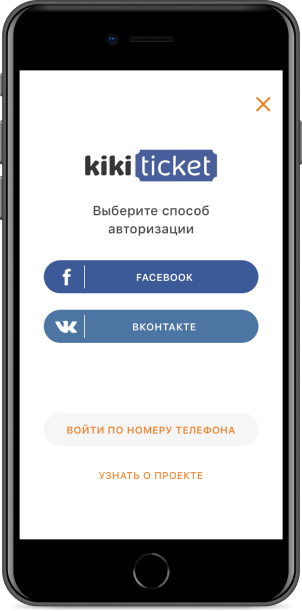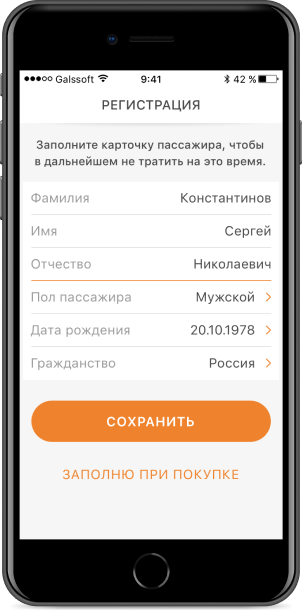 Route points and date
The searching for tickets begins from the selection of route points and date. The convenient inline form allows you to choose date for one way trip as well as for round trip.
We made an opportunity to select the nearest cities and airports of flight for you to plan your best trip.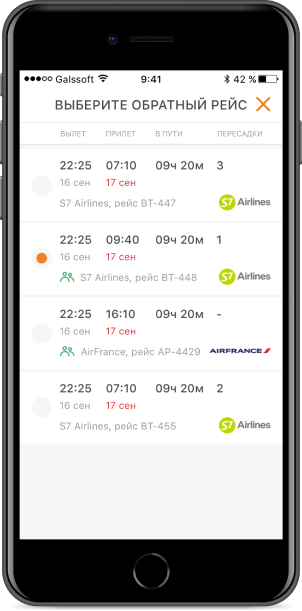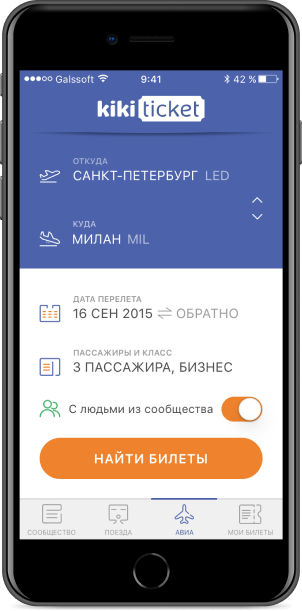 Your best choice
For your convenience we picked the most important parameters for results to filter and sort them.
Likewise, we take care about booking return flight when the best solution for your one-way flight has already found.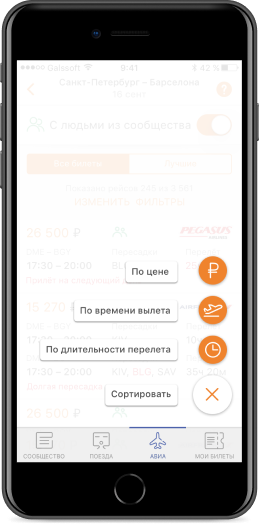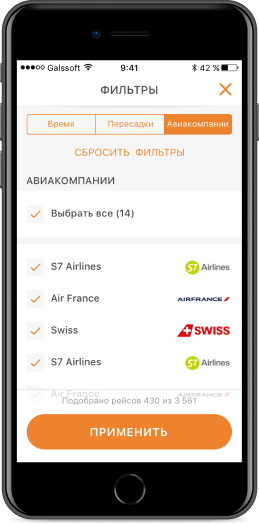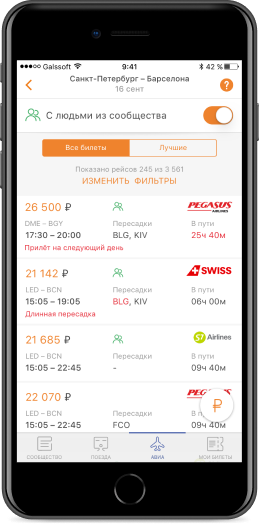 Seat choice
In case of train tickets booking user is able to choose seats in a carriage.
For this purpose, all the 131 carriage types of Russian Railways were drawn for this project.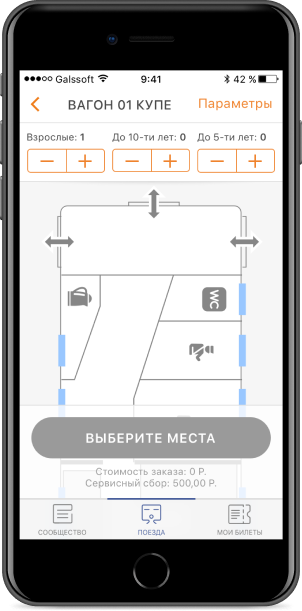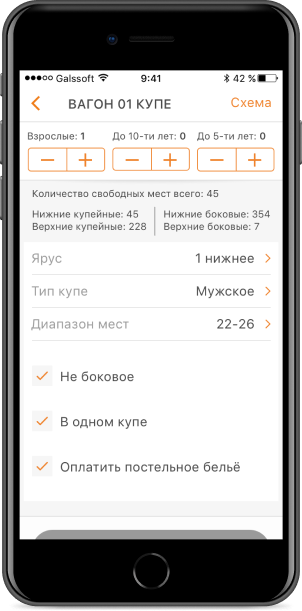 Payments
User can fill the information about passengers from previously saved bookings.
We cooperate with Alfa-Bank in payment acceptance. After the payment user get tickets by email. Tickets are also available in user account at web-site and in mobile apps.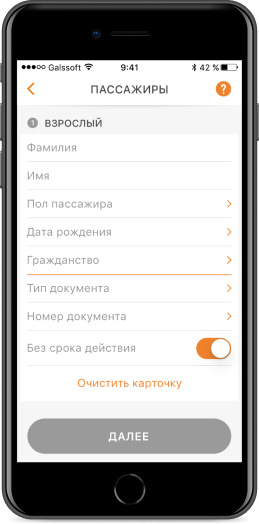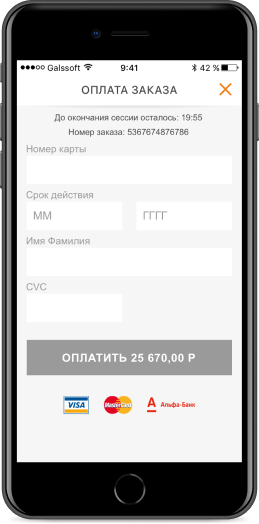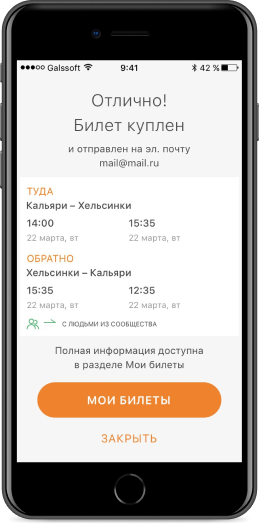 Personal account and user support
All the upcoming trips are available in the mobile app digest and in the personal account. You can filter them by type of transport. Past trips are available as well.
Nowadays everything can happen, in case of any unplanned situation for your comfort we made a function of ticket return in the private account.