About Company
The products which are produced in Japan under ECHO brand are famous around the world for their reliability, durability and ergonomics. 
Portable tools to work in the forests, parks and gardens conquered love of both professionals and amateurs.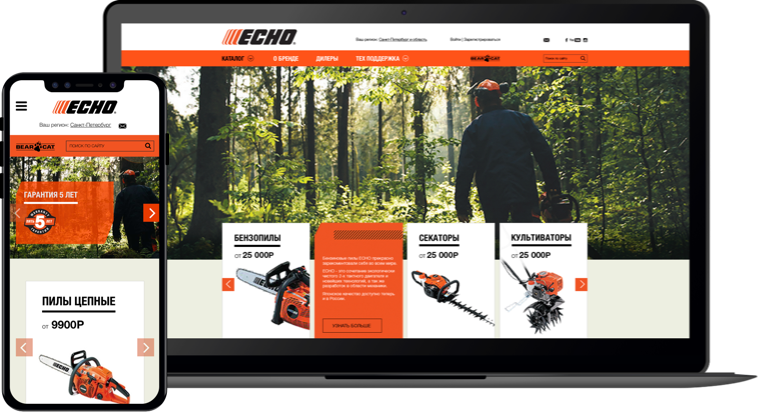 The company Echo, a Japanese company with an appropriate corporate style and history, which will be on the world market. Therefore, we faced a challenge in working on the design of the site, on the one hand, religiously observe the brand of beech, on the other hand, take into account the peculiarities of the Russian market and its customers.
Catalog
Catalogue was one of the greatest goals of the website as it provides comfortable and comprehensive choice both for amateurs and professionals. That is why it has several levels and for each tool there is a list of needed accessories. The comparison function - is a useful search instrument that can make it more conscious and convenient.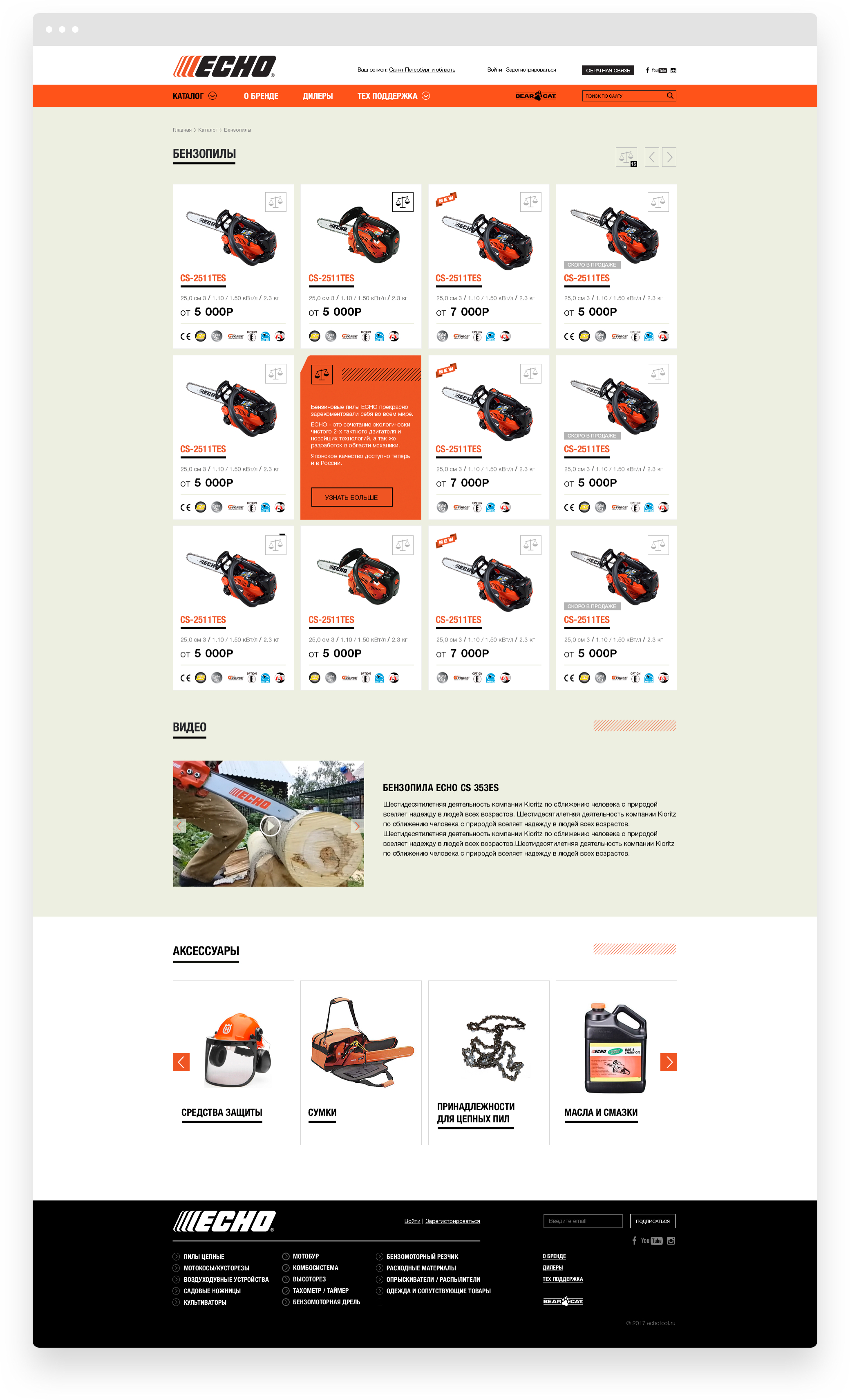 Compare Products
One of the main helpers of choosing goods in the online store is the comparison of commodity items. We tried to make sure that the choice of the instrument was maximally conscious and convenient.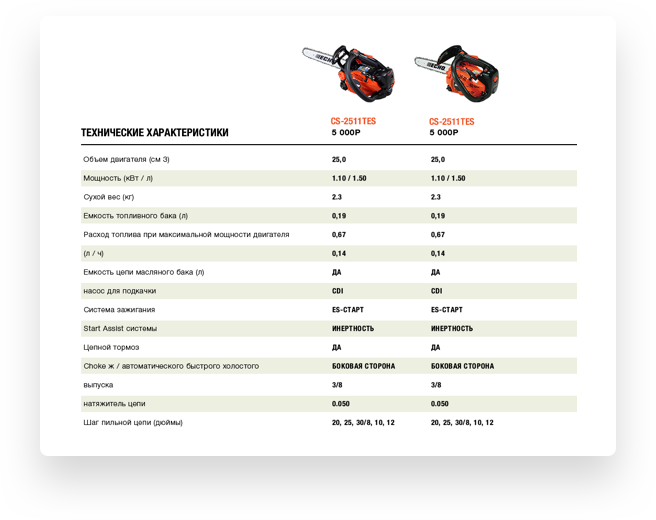 Dealers
Dealers page allows to search in two ways: directly on the map and with the help of the list, but firstly you have to choose the city or type its name. Also, there is a possibility to sort all the dealers by the type of service they provide: dealers or services. The results are available on the map or as a list under it.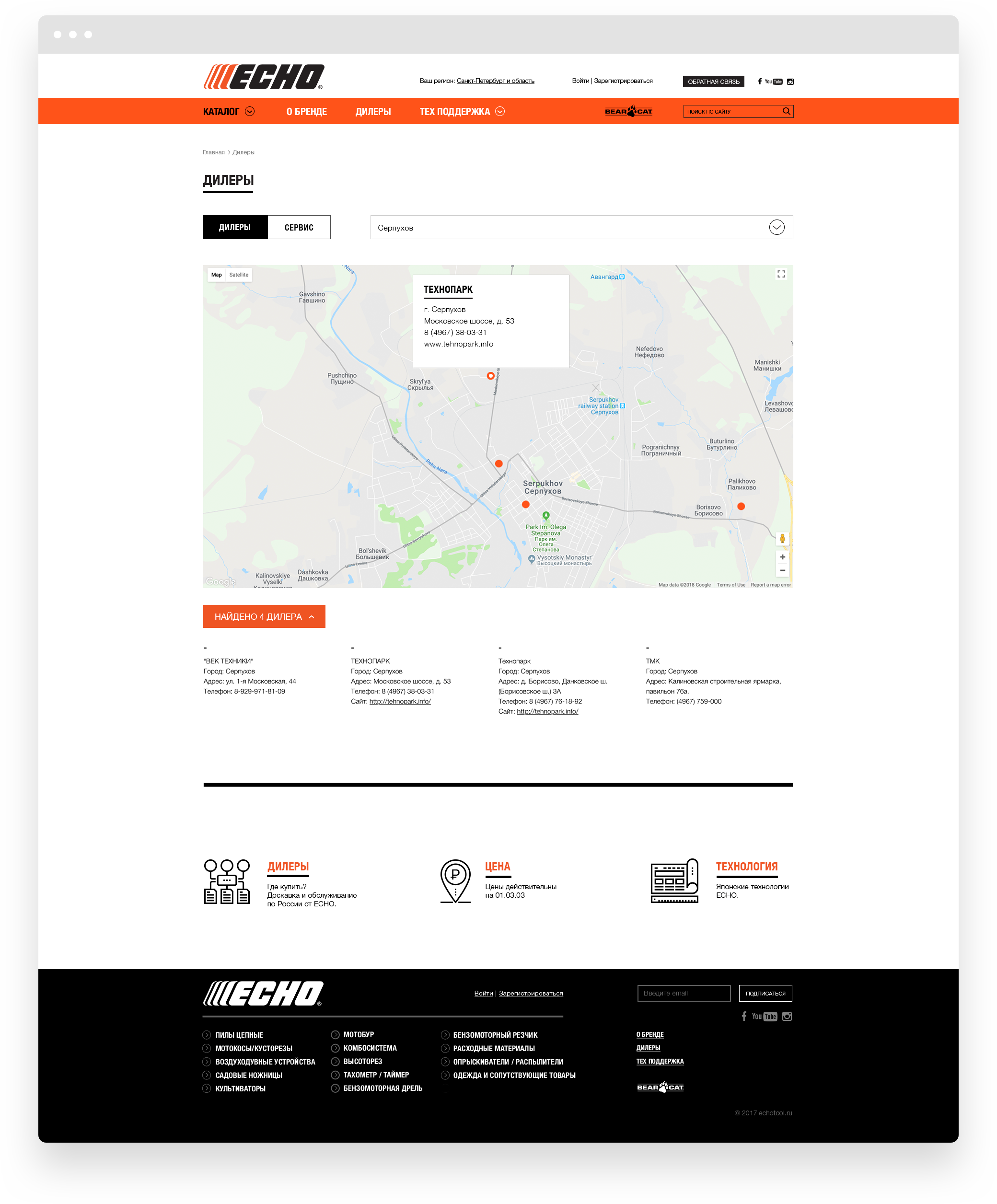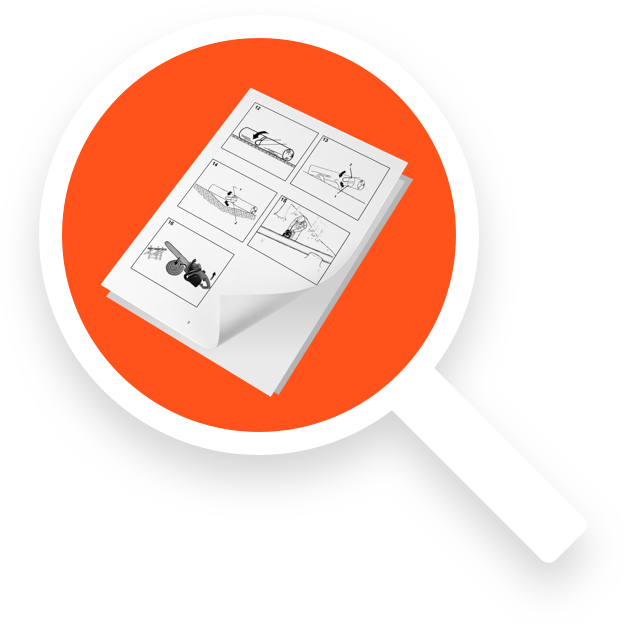 Search for instructions
We took care that the search of an instruction would be the easiest of possible, as one may need it when he is already in forest, park or a garden. So, the only thing you need to do is to choose needed from the list of 3, then you get a result.
Bearcat
Another complex task was to represent one more brand on the website - Bearcat, though it should not take focus from the main one. This brand offers tools with almost the same characteristics as ECHO but has alternative pricing policy.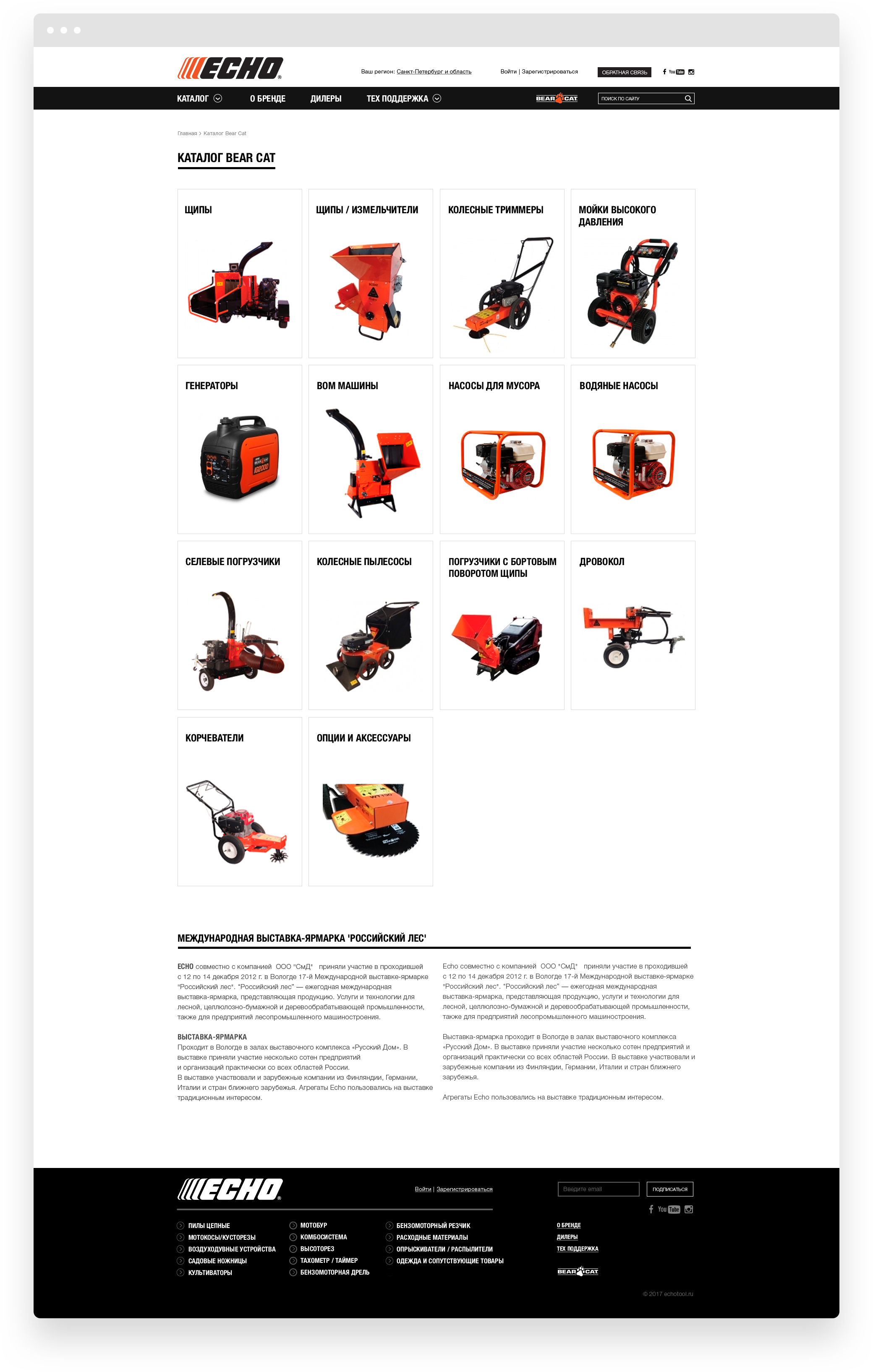 Personal account
In this case, personal account is necessary to receive news and special offers from the ECHO company. The key competitive advantage is 5-year warranty for the tools, to receive it client should have a convenient instrument to register tools - personal account gives clients this opportunity.