About Company
A young company in Saint-Petersburg decided to create a new atomized service that helps search for river cruises fast, easy and receive all the needed information.
"Under the hood" of the system there is a convenient instrument for control and analytics of all the processes, that allows to adapt the offer to the growing demand.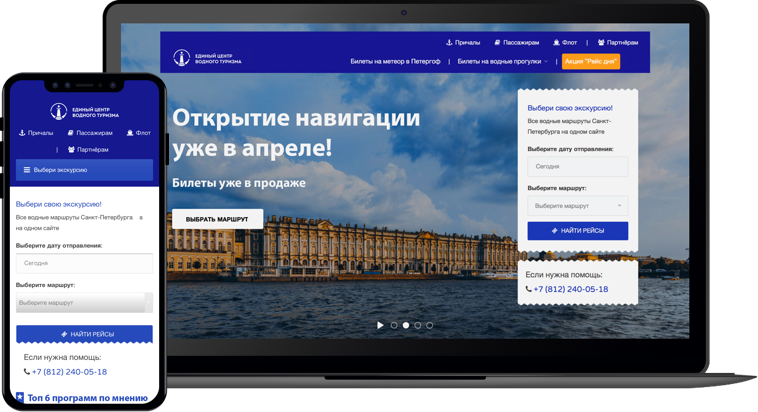 Filter and maps
Now you can choose water area, entertaining program and conveniences on board to remember this experience for a long time.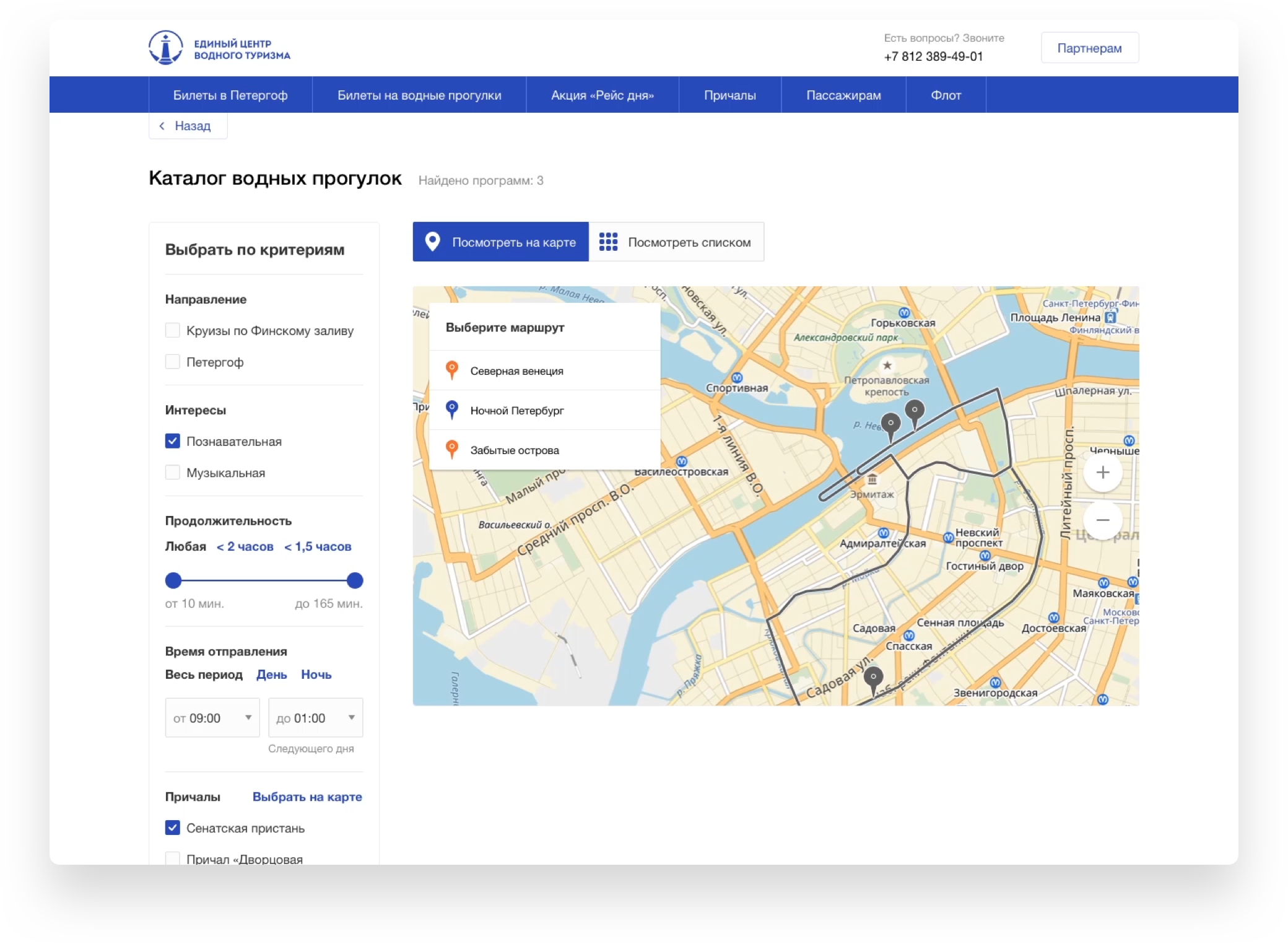 ---
Widget
For ticket purchasing there is a widget, that on every step helps and suggests to the user. Also, partners have an opportunity to install it on their website and sell tickets themselves.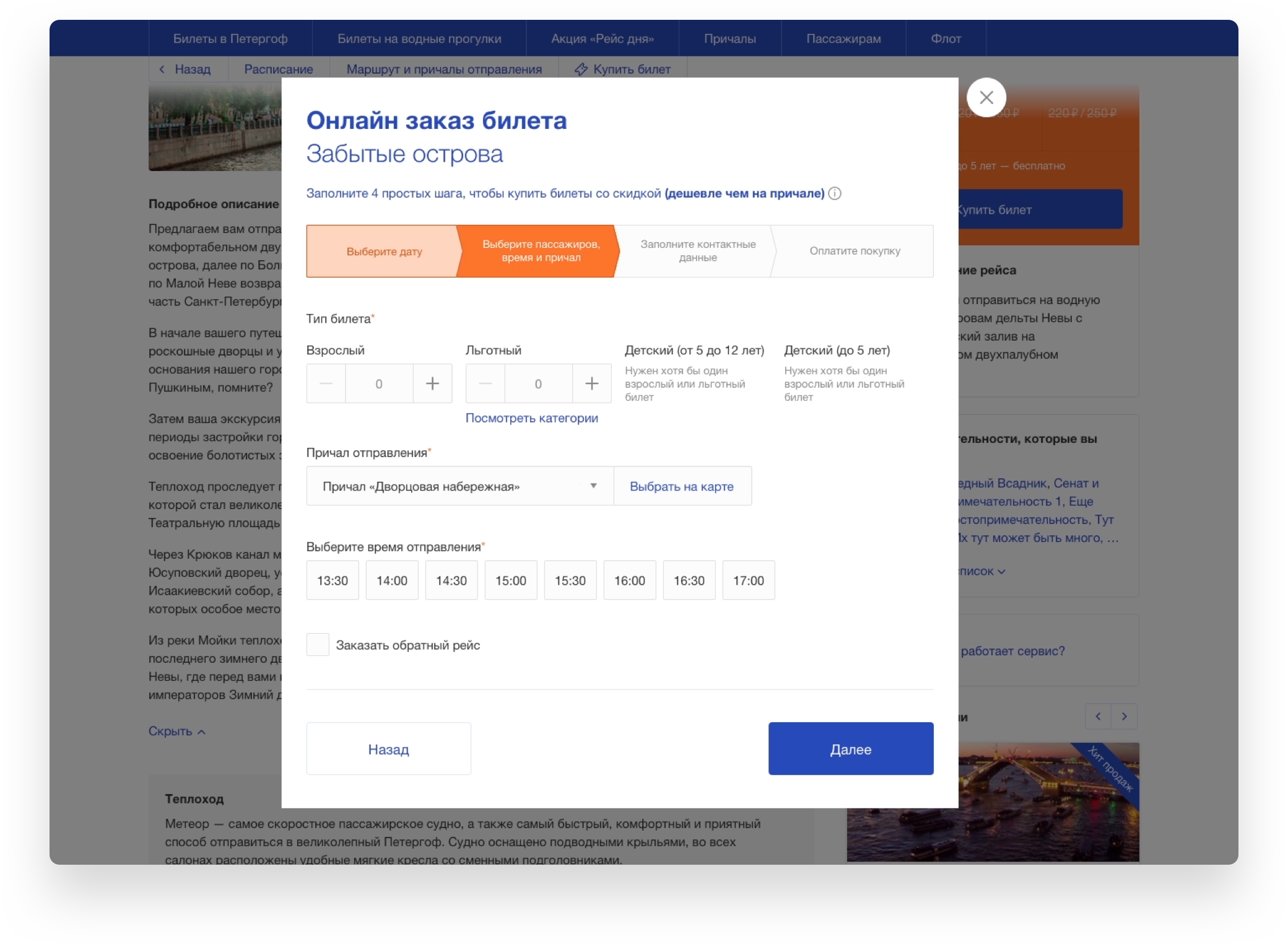 ---
Ships
Previously fleet part was about all the ships and their characteristics, now we added a function that allows to book a ship for a wedding, prom or a birthday party.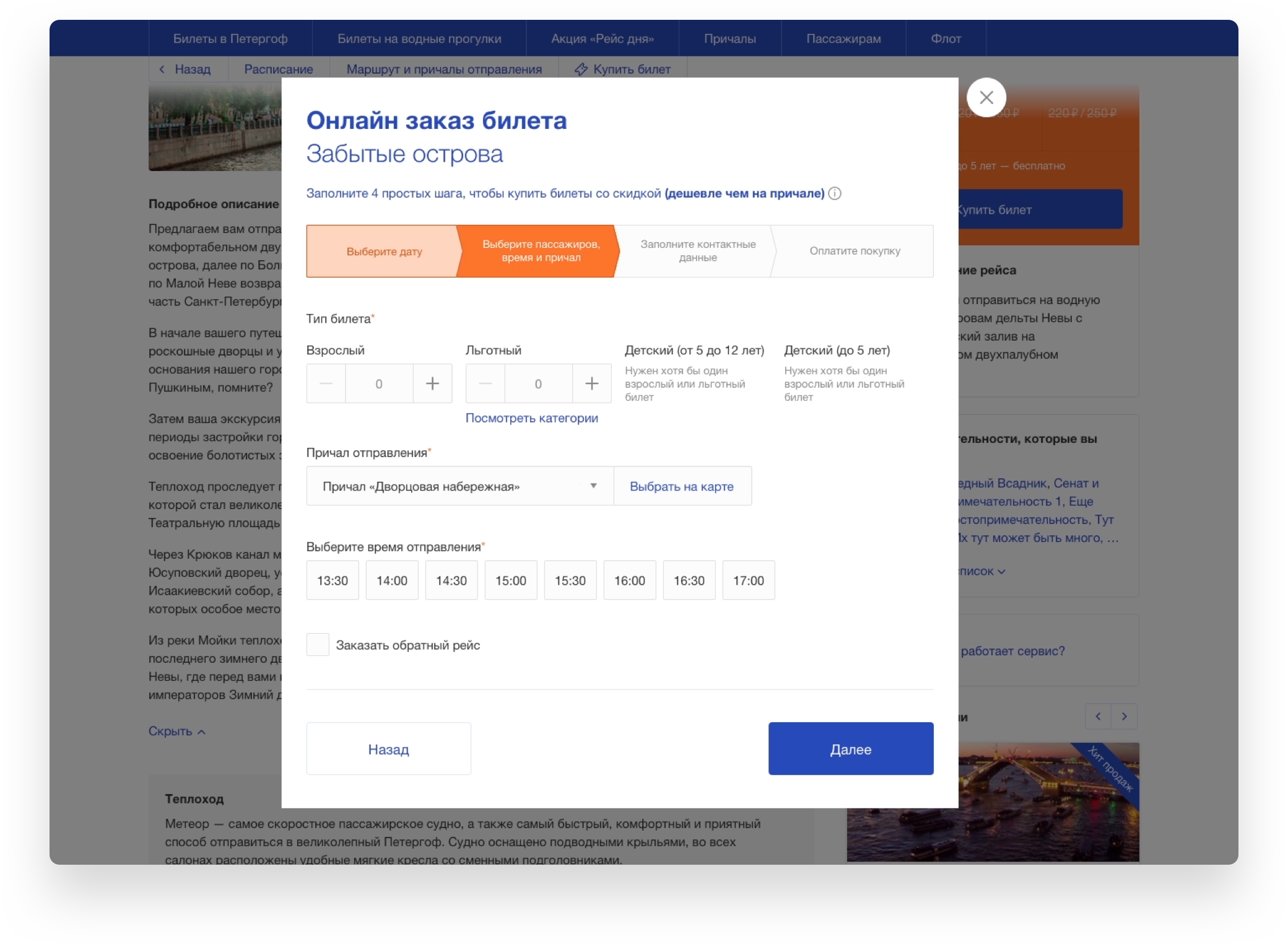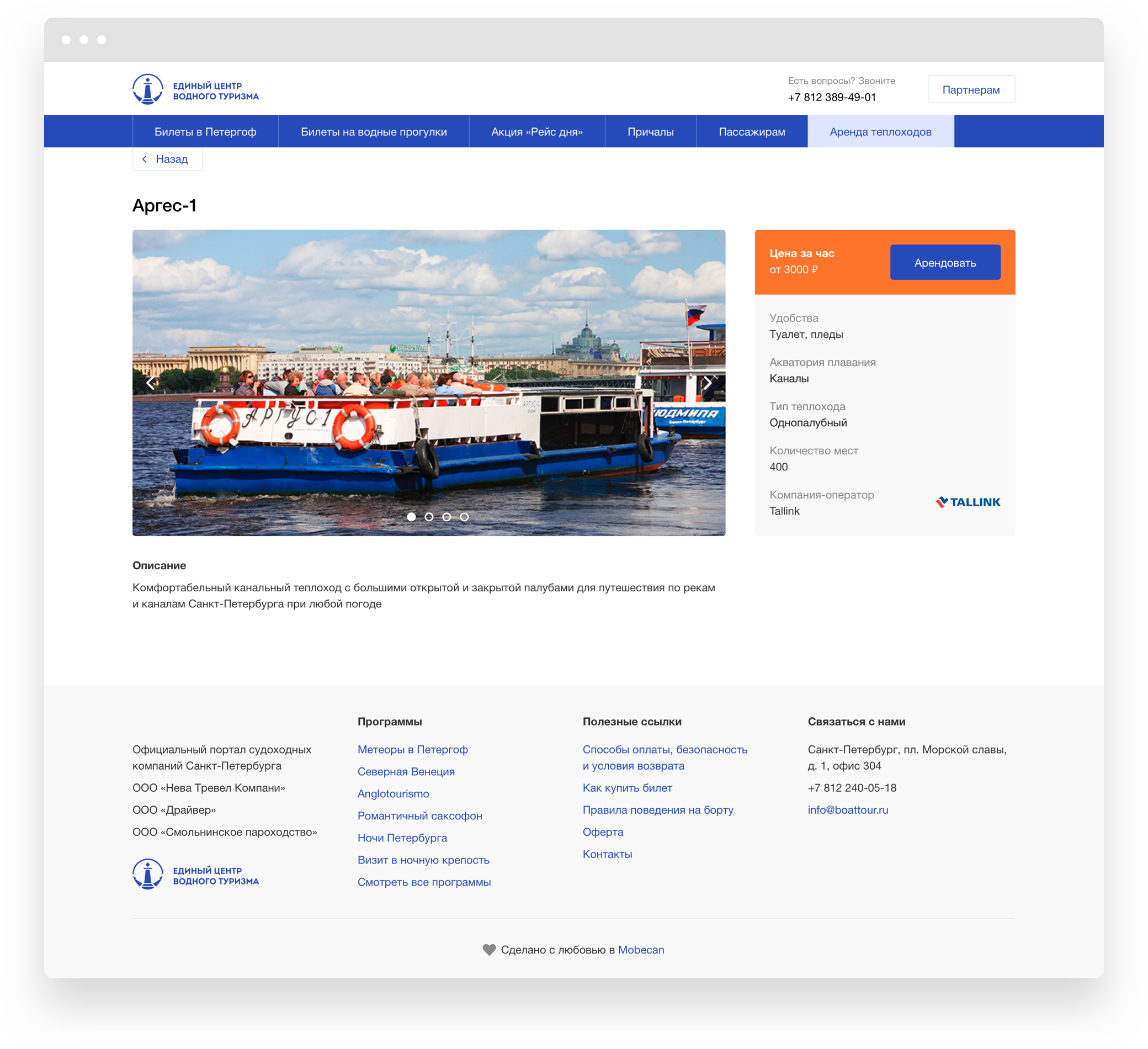 Reconciliation for partners
Company's partners also sell tickets for excursions and to control this process we developed a function of accounting reconciliation, you can form them, add, send for confirmation and download.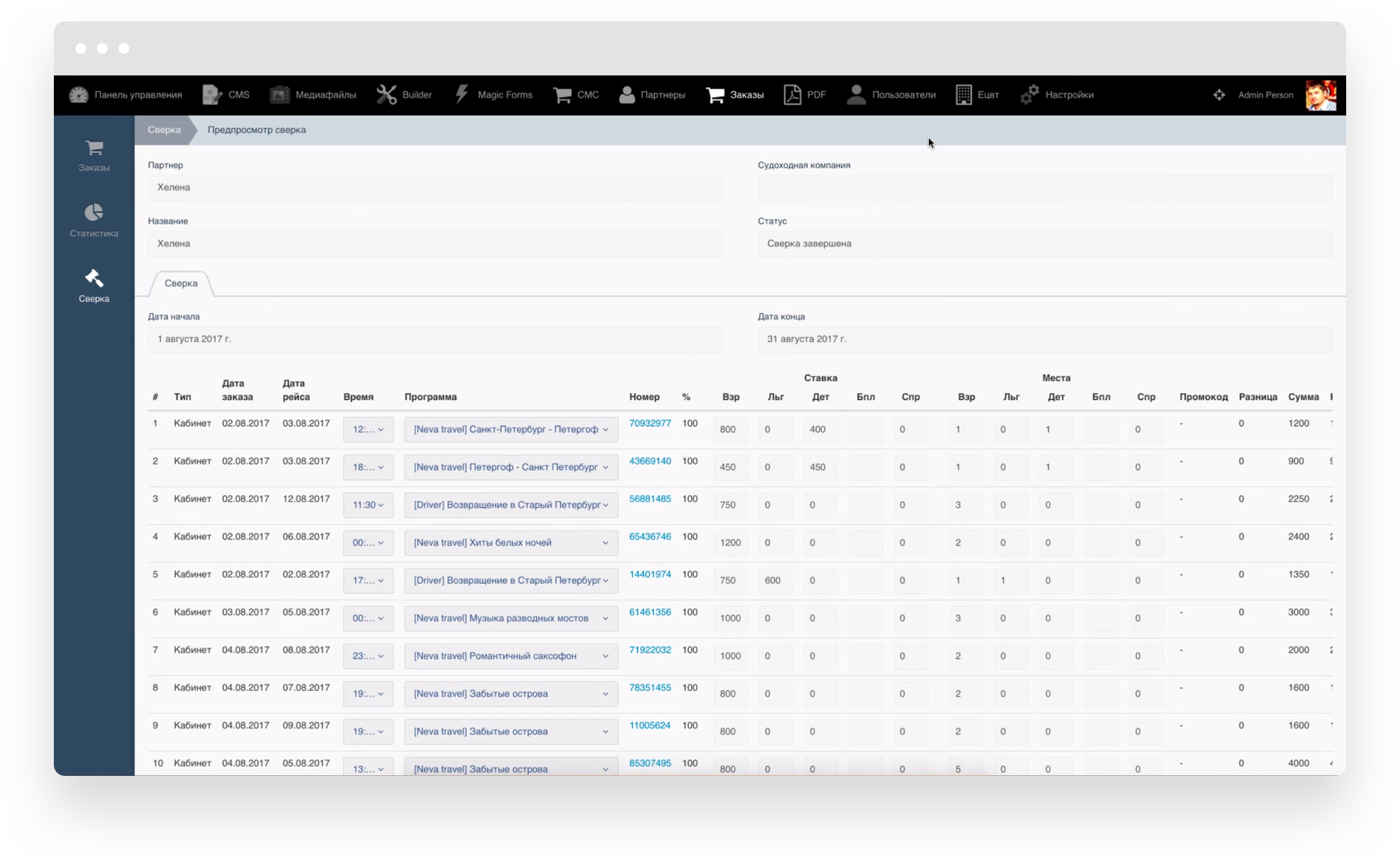 ---
Analytics for partners
Analytic tools allow to analyze sales, its seasonality, popularity of routes so that the company at any time could adapt offer to demand.